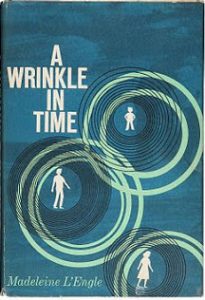 The two books that made me dream of becoming a writer were Harper Lee's To Kill a Mockingbird and Madeleine L'Engle's A Wrinkle in Time. So the news I read this morning in a Publishers Weekly email made me squee: a new l'Engle book is coming!
It's an adult short story collection that came to Grand Central Publishing via L'Engle's granddaughter, Charlotte Jones Voiklis. Voiklis, who wrote the wonderful Becoming Madeleine, found some unpublished stories in a box in her grandmother's "Tower" writing room above her garage.
The stories were written primarily in the 1940s and 50s, with some begun as early as when L'Engle was in college. Grand Central will be publishing the collection tentatively titled The Moment of Tenderness and to include some previously published stories, next spring.
The news started me thinking about why these two books meant so much to me as a girl. I was a tomboy who followed my much-adored big brother in all things, so I read the Hardy Boys before I knew there was a Nancy Drew. These two books were perhaps the first meaty books I read that had young female protagonists I identified with.
It's a reminder that we need many and diverse voices, and that women's voices and women's stories ought to be as honored as men's. They haven't been historically. That's changing, but slowly.
I've written about both authors in short pieces. My first Harper Lee piece, published on the now-defunct AOL News, was the first thing I ever wrote that went what we now call "viral." It and a second piece that ran as part of the NPR "Great American Read" series (you can read or listen to me read here, compliments of the San Francisco NPR affiliate, KQED) are among the most personal pieces I have ever written.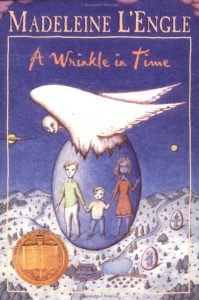 My piece about L'Engle, written for the Los Angeles Times about six months ago, is about hard she struggled to get published, and to continue publishing:
Even after "Wrinkle" was accepted, the men at Farrar didn't expect much. One of their outside readers wrote about it, "I think this is the worst book I have ever read." It was science fiction with a female protagonist when, as L'Engle herself said, "That just wasn't done." Her editor, Hal Vursell, in his letter seeking blurb quotes for it, said it would be a hard sell.
In l'Engle's Newberry Medal acceptance speech, she said she couldn't possibly explain how she came to write "A Wrinkle in Time." "It was simply a book I had to write. I had no choice."
– Meg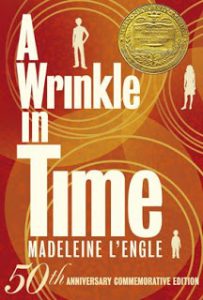 Please watch for my new novel, The Last Train to London, about the Vienna Kindertransports and one extraordinary woman who led the rescues, coming from HarperCollins in the U.S. September 10, and in 17 languages. Kristin Hannah calls it, "An absolutely fascinating, beautifully rendered story of love, loss, and heroism … a glowing portrait of women rising up against impossible odds." If you'd like a complimentary prepublication copy, HarperCollins is offering 50.