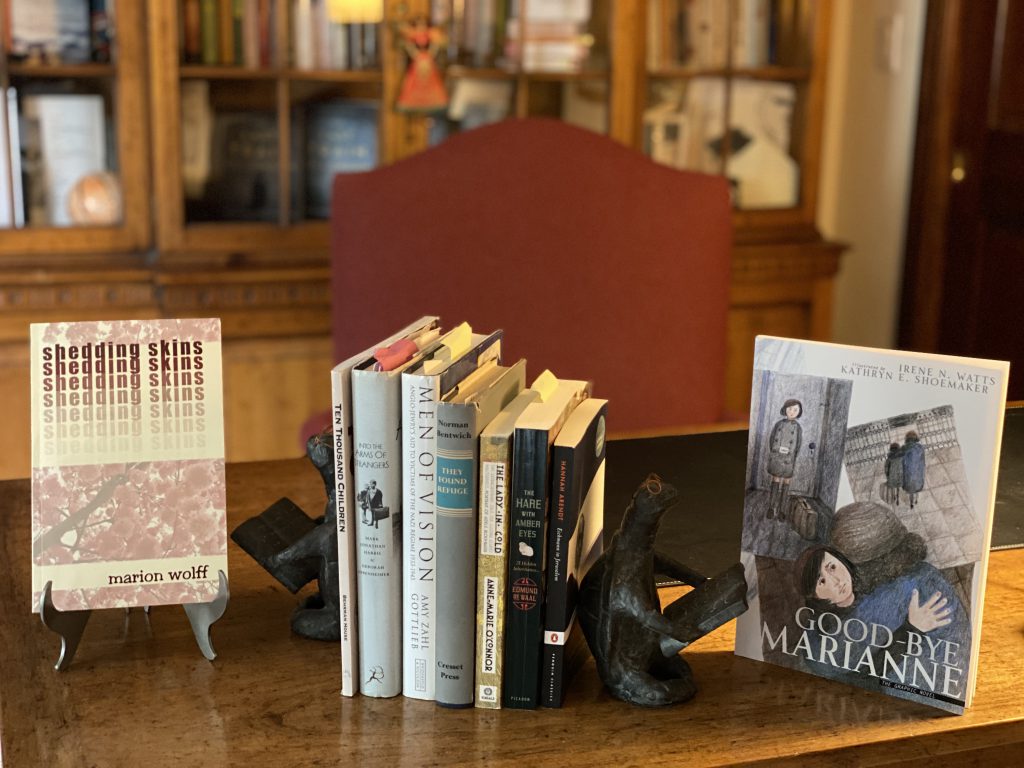 Some of the many resources I used in researching The Last Train to London are included in the acknowledgments at the back of the novel.
Readers of Dutch might enjoy Truus's Geen Tijd Voor Tranen, my primary source for trying to bring the spirit of this extraordinary real hero alive again.
For more information on the kindertransport, I highly recommend Into the Arms of Strangers by Mark Harris and Jonathan and Deborah Oppenheimer, the children's books Kindertransport by Olga Levy Drucker, and Rescuing the Children by Deborah Hodge (which includes a forward by Irene Watts), as well as the films The Children Who Cheated the Nazis and Melissa Hacker's My Knees Were Jumping.
Some lovely books by kindertransport survivors themselves include Shedding Skins, a collection of writings by Marion Wolff, the poetry of Eveline Landau Kanes's beautiful A Coin Worn Thin, and the books of Irene Watts.
– Meg