To celebrate the paperback publication of Silver Sparrow by my next door neighbor from the 2004 Sewanee Writers Conference, Tayari Jones – a little belatedly; there have been so many new releases this Spring-Summer – I'm rerunning her wonderfully inspiring post from the hardcover release. This lovely novel (really, really lovely!) has gone on to be named one of the best reads of 2011 by O, Slate, and Library Journal. It makes an equally great 2012 read! – Meg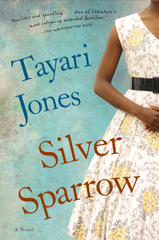 About three years ago, my agent contacted me to see how things were coming along with my new novel, Silver Sparrow. I told her that is was going well and she asked me if I had a hundred clean pages that we could submit to publishers. I was very excited. Who wouldn't want a new contract and the security (and ego boost) that would bring? She sent the pages out and.. well.. the manuscript was rejected all over town. This left me in an unpleasant predicament. I had a manuscript that was about one-third through, and was said already to be unpublishable. I wasn't sure if I should even bother to finish the novel.
For months, I wrote nothing at all. It seemed pointless. My characters which I thought were so loveable and complicated had been undressed and shamed. (Some of the rejections were so pointed that I cried. One even suggested that I didn't "understand fiction yet.") And this was to be my third novel.
I'll spare you the suspense by telling you that Silver Sparrow is just out from Algonquin and I could not be more delighted. I am telling you this up front because this isn't a success story. It's a don't-forget-who-you-are story.
After nearly a year of not writing, I decided that this manuscript was the real litmus test of me as both the person I believe myself to be and the writer that I say I am. I didn't know if Silver Sparrow would ever be published or not, but I knew that I owed it to myself and my characters to finish it. Since I am always telling people that it's process not product that matters, I decided to address myself the way I would talk to someone seeking advice. Would I urge anyone to abandon a story because it won't be published? I would say to that person, "Since when does a New York publishing house control your mind, imagination, muse, and vision??"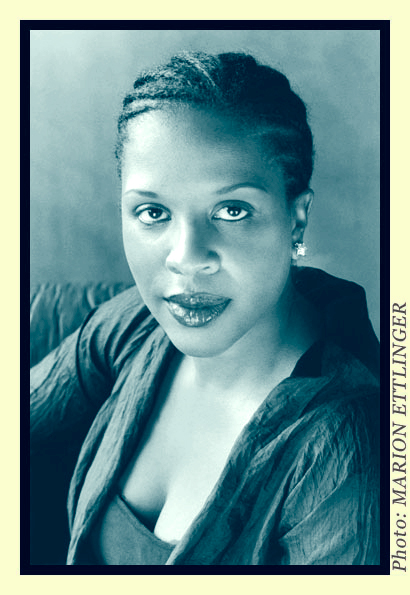 Then, I gave myself some tough love. I started off forcing myself to reread the poor rejected 100 pages and then I forced myself to spend an hour a day chained to my chair and pushing the story forward.
I also wrote in my journal like crazy trying to remember why it was that I wanted to write this novel. It was a tricky thing because I had to think of why I wanted to actually experience it as an author, not why I thought the book needed to be in the world. What did I hope to get out of the process? Any reward would have to be in my own heart, because I had been pretty much assured that Silver Sparrow wouldn't see the light of day.
Oddly enough, this "guaranteed rejection" freed me up. I remembered what it was like when I was a young writer putting words down just to satisfy my own need to write. I started feeling my momentum coming back. I started talking to my friends about the characters as though they were actual people. I woke up every morning at 5am just to jot down some more words.
When I started this reconnection effort, I felt like I was writing in the wilderness—the forrest seemed scary and loaded with stinging insects and howling animals. But as I started getting back into my novel, I was still in the wilderness, but in the sense that I was hearing a call of the wild. I was writing something that had not been domesticated or learned it's place. It was an amazing experience.
My happy ending came for me the moment I finished my book—not the moment my agent called and said that more than one publisher was interested. I wrote that last scene and proved to myself that I am still a writer, which is for me, way more important than being a "published author." – Tayari

This piece first appeared at SheWrites.com – if you don't know SheWrites, take a look. Tayari and I both participate there.